A course exploring the historical, theological and practical development of intergenerational ministry and gain the skills to apply it to their own practice context.
Available options to book online now:
10 April 2024
Four day LIVE online course, 10th April, 24th April, 8th May, 22nd May, 10:00-16:00
£225 - Signup here
This course will explore the historical, theological and practical development of intergenerational ministry and gain the skills to apply it to their own practice context.
This module explores the role of intergenerational ministry in the practice context of the student. Students will gain a greater understanding of the churches' theological and historical approach to discipling generations together and apart, analyse current thinking and models of intergenerational ministry, and reflect on their own practice of how intergenerational ministry could be incorporated for the benefit of all.
This module will cover:
History of age-specific and integrated ministry
Theology of generational discipleship and it's implications for our practice
Current models and differing approaches of intergenerational and family ministry
The impact on spiritual development of intergenerational relationships, activities and community in a faith setting
The effect demographic markers and culture on intergenerational expression and practice
This course is four days of lectures, discussion, and workshops.
Tutors: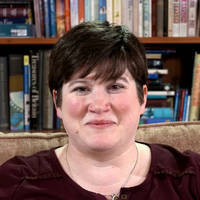 Rachel Turner
Senior Lecturer
Rachel Turner has worked within family, youth and children's ministry for over 18 years. After serving full-time in multiple churches, she then went on to found Parenting for Faith in partnership with BRF. Through her and her team's work, they have created multiple online courses, resources and podcasts to enable parents and carers to disciple their children and for church leaders to create a parenting for faith culture within their communities. She is an international speaker and the author of ten books. In her work, she has consulted and partnered with national denominations and regional networks to enable growth in intergenerational church, robust family ministry, and church culture change. With a BA in Cultural Anthropology and MScEcon in Critical Security Studies, she has guest lectured with Cliff College, Moorlands College and St. Padarn's.
Rachel is the author and contributor to several books including:
Parenting Children for a Life of Faith (2010)
It Takes a Church to Raise a Parent (2018)
Parenting as a Church Leader (2020)
Healthy Faith and the Coronavirus Crisis (2020)
Current Teaching/Responsibilities
Lecturing on leadership, intergenerational theory and practice, and household faith.
Research Interest
Rachel is interested in researching culture change within churches from an anthropological perspective, unique parenting contexts, and discipleship as culturally embedded patterns.
Contact Details
Email: rachel.turner@cym.ac.uk
Address: CYM, 16 Commerce Square, Nottingham, NG1 1HS
Phone: 0115 777 0102

Where will this course take place?
This course will be held online. Details of meeting codes will be sent out in advance of the start date.

Who is this course for?
This course is for anyone who wants to deepen their understanding and practice of intergenerational ministry. It will be applicable for senior leaders, youth, children or family ministry leaders, third age discipleship leaders, eldership team members or anyone involved in discipleship of congregations and church culture.
What will they get out of it?
Students will gain a robust understanding of the theological, cultural and practical foundations of intergenerational ministry, and will be given tools to analyse their context and shape their ministry going forward.
Future prospects?
Post-pandemic, churches are re-exploring how discipleship works. Intergenerational ministry and practice is re-emerging as an essential part of church community. With this course, students will be well placed to lead the conversation and pioneering for the next stages of ministry growth. Having this course in a CV with enhance employability, as well as confidence and wisdom when implementing and leading within intergenerational contexts.


Arrange a call back for a one-to-one chat