The Institute for Children's and Youth Ministry is an independent college. CYM's youth work courses provide a JNC qualification, are recognised in professional youth work, and have received top satisfaction ratings from our students in the National Student Survey. A recent report described CYM as: 'principled … [having] a strong value base, showing real care for learners.' (National Youth Agency Validation Report 2020)
CYM and its academic staff are governed by the Board of Trustees and led by our C.E.O James Archer.
The Board of Trustees
The CYM Board of Trustees are a group of volunteers from diverse backgrounds and professions that are all passionate about reaching and serving children and young people across the UK. The Trustees meet regularly to oversee, advise, and help develop CYM as a college and as a catalyst for excellent education, service, and professional development. We are incredibly grateful for all the time and expertise that these volunteers give to CYM.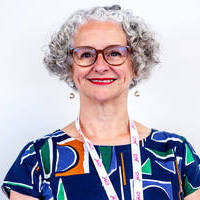 Sarah Fegredo
Chair of Trustees
Sarah is part of CYM's alumni, a practice tutor, a lecturer, and the Chair of Trustees at CYM. She is also a tutor for ministerial students at Northern Baptist College. She works for Renew Wellbeing, a national charity supporting churches and offering safe spaces for people of all ages to care for their wellbeing. Sarah completed her M.Th. in Applied Theology at the University of Oxford and was ordained as a Youth Specialist in 2009. Sarah is involved at national and regional levels in supporting children, youth, and families (CYF) work in Baptist churches. She sits on the national Baptist Union CYF Roundtable and is the Associate for CYF for the East Midlands Baptist Association.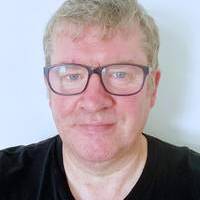 Ali Campbell
Trustee
Ali is a CYM graduate with a Master's Degree in Reflective Practice and Applied Theology. Ali has been involved in children's and youth ministry for over 30 years and runs his own children's and youth ministry consultancy called The Resource. Ali was the youth minster at St Paul's Ealing for seven years before moving to Sussex, where he was the Adviser for with with children and young people in the Diocese of Chichester for nine years. He has recently established, Paraklesis - The Association of Children's, Youth and Families Ministers. www.paraklesis.org.uk.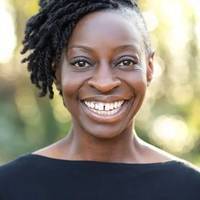 Amie Buhari
Trustee
Amie has over 28 years of experience in youth work and management from various organisations, including local councils, theatres, environmental companies, churches, schools, and youth clubs. In 2007, Amie founded and became the CEO of The Hebe Foundation, which helps young people to realise and utilise their God-given talents. As a youth specialist, Amie is often asked to comment and advise on youth matters by the media and other organisations. Amie specialises in facilitation and strategy around Purpose and Vision, Diversity, Inclusion, and Culture. She has been awarded twice for her leadership skills as a 'Wise Woman in Leadership' and through the Prime Minister's 'Points of Light' award.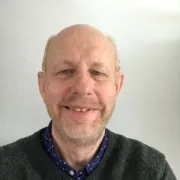 Barry Thompson
Treasurer
Barry is a housing finance director and has vast experience as an accountant across several sectors including private sector consultancy, local government, and housing.  Barry's expertise and knowledge include business planning, accounting and control, risk and risk management, audit and governance, and strategic management. Barry has been a board member of two separate housing associations and is passionate about people management. Barry led an association to achieve number 11 in the Sunday Times best company list.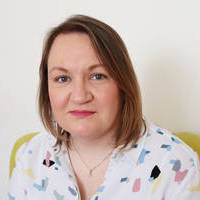 Suzie Leveson
Trustee
Suzie is an HR Consultant and Life Coach. Having worked in HR for 18 years and latterly as HR Director at The BRIT School, a performing arts and technology school in the heart of South East London for 8 years. Suzie moved to HR consultancy and Life Coaching full time in April 2021. Suzie is a qualified Personal and Professional Coach and is an accredited Strengths Profile Coach. Prior to her HR career, Suzie has been involved in youthwork both in a paid and voluntary capacity. Suzie is also a Trustee for the Baptist Union of Great Britain.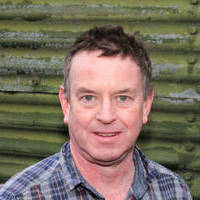 Ali Langton
Trustee
Alistair has been a Trustee with CYM for four years and is a former teacher and a qualified youth worker who was employed as Youth Adviser for Derby Diocese until 2020. He is a CYM Masters graduate and enjoyed teaching the level 3 CYM Youth Work Course where he was privileged to support many employed and volunteer youth workers as they advanced through the course.
He is a Lay Minister at an Anglican church in Attenborough, vice chair of Governors at a local primary school and volunteers at the Passion Youth Project in Shepshed. He is still involved in training for his former employer where he assists in the recruitment and development of prospective Lay Ministers.
Alistair is the Safeguarding Trustee for CYM.

Arrange a call back for a one-to-one chat