A LIVE online course journeying into what it means to obey the commandment of Jesus to go into all the world and make disciples.
Available options to book online now:
There are currently no upcoming dates for this training course. Please contact us to register your interest.
The course will look at the model of discipleship espoused by Jesus and in particular examine what he understood by the word Disciple. We will explore an authentic theology of Discipleship drawing heavily on Luke's gospel and reflect on whether the concept may have been softened by the church to make it more palatable to contemporary hearers. Particular attention will be given to Bonhoeffer and the Bruderhof community. The course will look at new initiatives in discipleship in todays church, including discipling in families, discipleship through doing ( gap year programmes) and approaches that draw on spiritual disciplines such as pilgrimage, retreat and service.
The course will take place online over four days beginning on 24th April, 10am - 4pm.

Tutors: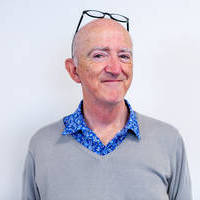 Nigel Roberts
Lecturer
Nigel has worked in youth work and education for 38 years. He led several local centres for Youth for Christ before joining head office as Education Advisor. Nigel continues in this role as he tutors students at the Institute for Children, Youth, and Mission, where he has created and contributed to many of the CYM chaplaincy courses and developed working standards for Chaplains with children and young people. Nigel is a qualified drama teacher and was a community chaplain in a secondary school for 17 years. Nigel also works for the Saltley Trust, developing chaplaincy initiatives in Further Education across the West Midlands. He has a passion for drama and its place in youth work and ministry and led the professional theatre company Red River Theatre for 15 years, winning several awards and performing around the country and in front of the United Nations.

Nigel has contributed to several books and journals, including:
Core Standards of Christian with Children and Young People, CYM, (2019) Nigel Roberts & Rev. Dr. Sally Nash & Dr. Paul Nash
Drama and Faith: Using the Arts to Communicate the Christian Faith, Grove, (2022)
Research Interest
His research interests focus on the theology of chaplaincy and models of chaplaincy, particularly in education. He is also interested in spiritual development in schools and colleges and how it is taught and evaluated. He continues to research the use of drama in youth work.
Contact Details
Email: nigel.roberts@cym.ac.uk
Address: CYM, 16 Commerce Square, Nottingham, NG1 1HS
Phone: 0115 777 0102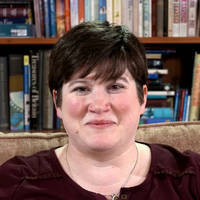 Rachel Turner
Senior Lecturer
Rachel Turner has worked within family, youth and children's ministry for over 18 years. After serving full-time in multiple churches, she then went on to found Parenting for Faith in partnership with BRF. Through her and her team's work, they have created multiple online courses, resources and podcasts to enable parents and carers to disciple their children and for church leaders to create a parenting for faith culture within their communities. She is an international speaker and the author of ten books. In her work, she has consulted and partnered with national denominations and regional networks to enable growth in intergenerational church, robust family ministry, and church culture change. With a BA in Cultural Anthropology and MScEcon in Critical Security Studies, she has guest lectured with Cliff College, Moorlands College and St. Padarn's.
Rachel is the author and contributor to several books including:
Parenting Children for a Life of Faith (2010)
It Takes a Church to Raise a Parent (2018)
Parenting as a Church Leader (2020)
Healthy Faith and the Coronavirus Crisis (2020)
Current Teaching/Responsibilities
Lecturing on leadership, intergenerational theory and practice, and household faith.
Research Interest
Rachel is interested in researching culture change within churches from an anthropological perspective, unique parenting contexts, and discipleship as culturally embedded patterns.
Contact Details
Email: rachel.turner@cym.ac.uk
Address: CYM, 16 Commerce Square, Nottingham, NG1 1HS
Phone: 0115 777 0102

Where will this course take place?
This course will be held online. Details of meeting codes will be sent out in advance of the start date.
Who is this course for?
Anyone who is serious about discipling adults, children and young people in the church and who would love to become a better disciple themselves.
What will they get out of it?
A deeper understanding of the biblical mandate and practical ideas of how to create a discipleship mentality in your ministry.
Any other information...
Much of the teaching will be pre recorded and available for visiting again after the course.

Arrange a call back for a one-to-one chat